Ultimate CF SLX
Exceptional stiffness to weight ratio, an aerodynamic overhaul and integrated power meters.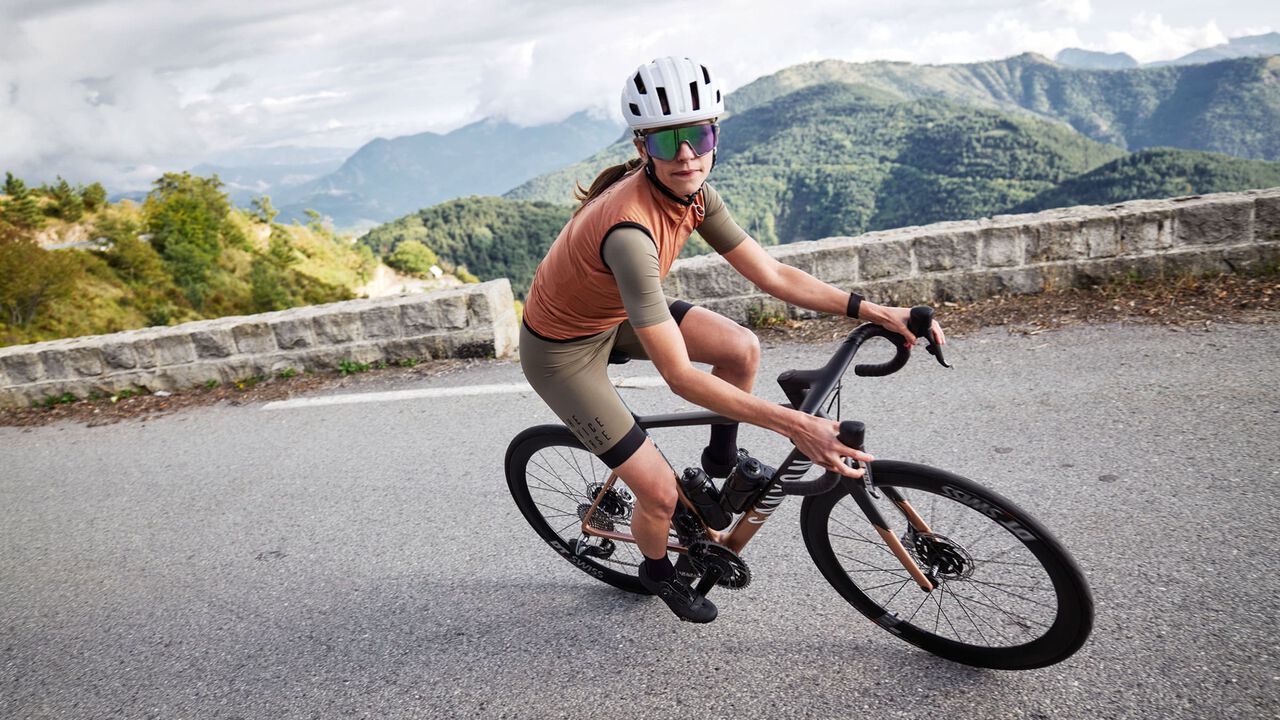 Stiffness to weight in harmony
Weighting just 780g for rim and 850g disc braking, the Ultimate CF SLX frame offers an unrivalled stiffness to weight ratio.

Performance bike design hinges on the balance between lightness (to fly up the climbs) and stiffness (to transfer every last watt from rider to road).

Unparrallelled stiffness to weight ratio is the measure of success for the CF SLX.
Performance enhancement

Designed for aerodynamic efficiency, the Ultimate CF SLX frame features narrower tubes for minimal frontal surface area together with deeper profiles that reduce air turbulence.

The introduction of aerodynamics, with no sacrifice to the bike's stiffness to weight ratio improves pedalling efficiency, saves energy and ultimately enhances your performance.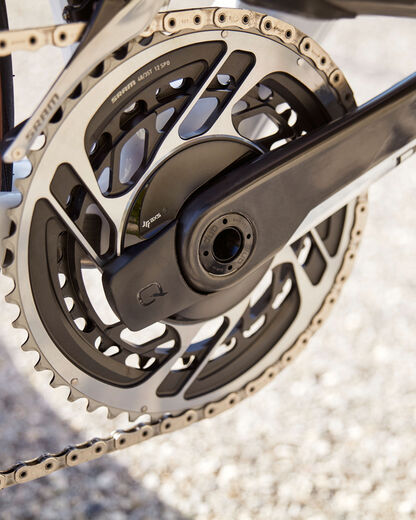 Integrated powermeters
Accurate power measurment is proven to improve performance at every level. We rely on integrated systems from Shimano and Quarq across most Ultimate CF SLX models for dependable metrics on every ride.
Canyon engineered, pro tested

Every aspect of the Ultimate CF SLX is engineered for efficiency and comfort under extreme stress.

The cockpit is light, ergonomic and aerodynamic. The seatpost and near-invisible seat clamp work together to keep you fresher for longer.

Lab testing can tell us a lot, but nothing beats pro team feedback. And we've learned a comfortable rider is a fast rider.
Our most accessible Ultimate ever
Canyon carbon know-how available in our best-value package. WorldTour performance, accessible to all.
Bike service direct from the experts
Canyon Service

An annual inspection will prolong the lifespan of your bike and keep all major parts working perfectly.

Learn More